Art-Filled Summer In Amsterdam
26 Jul 2023 | Inspiration
Are you ready for an art-filled summer in Amsterdam? We've uncovered some hidden gems and exciting events that will make your stay in the city truly unforgettable. Get ready to dive into our journey through artistic beauty, as we share our top picks with you.
Richard Long x Rijksmuseum Gardens
Did you know that the Rijksmuseum harbours splendid gardens, offering more than mere flower beds and garden chairs? This hidden gem invites you to wander freely, free of charge. In the gardens, one of the most prominent land artists in the world, Richard Long, is exhibiting subtle sculptural works from now until 29 October. Discover eight mesmerising works, including six new creations, featuring vibrant, abstract forms sculpted in grass. Get ready to embark on a captivating journey through artistic ingenuity.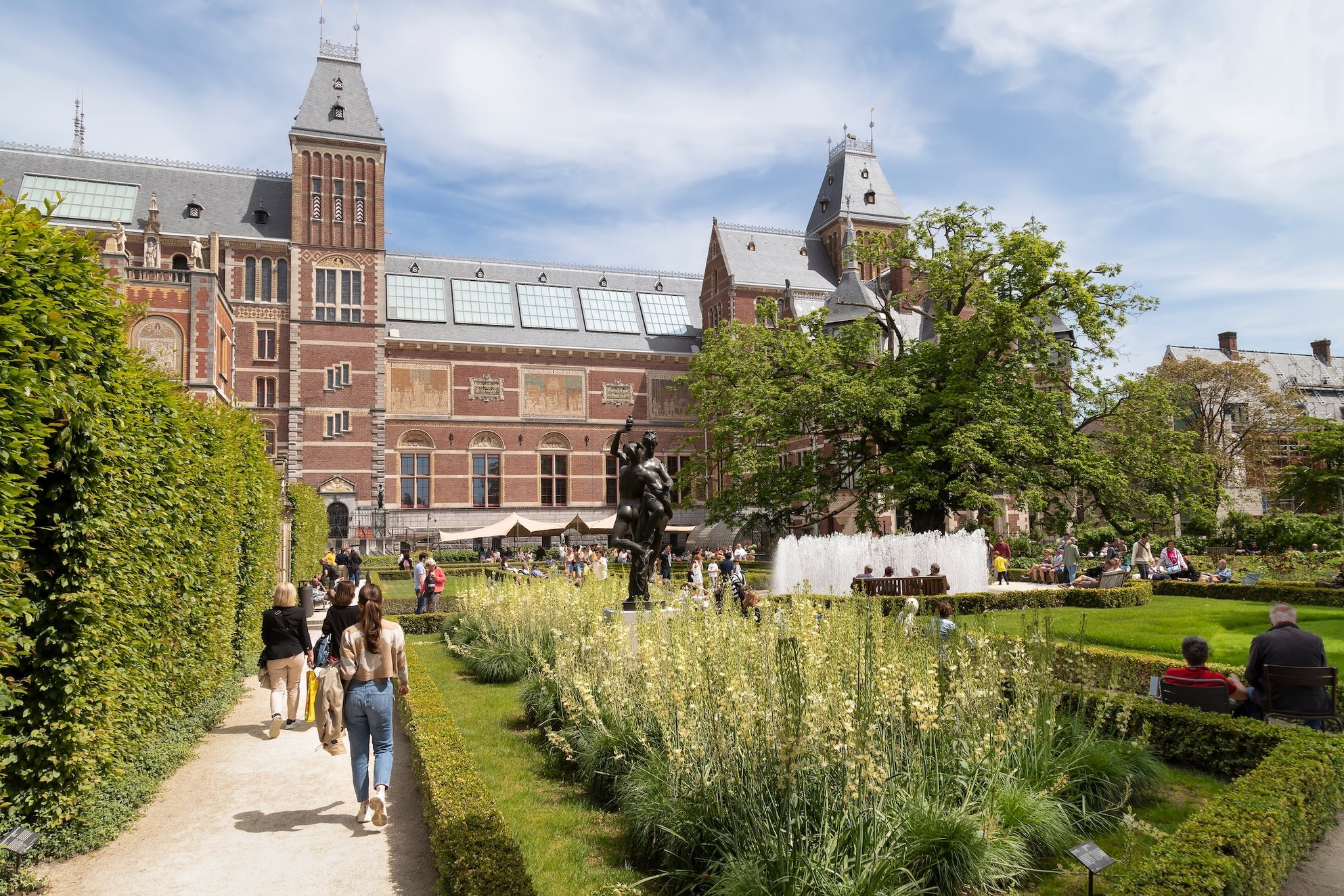 ARTZUID
Discover the world of ARTZUID, a creative event that breathes life into the streets and parks of Amsterdam Zuid every two years. Wander along the freely accessible sculpture route and be inspired by an array of modern and contemporary figurative art, accompanied by intriguing installations. The talented Jasper Krabbé curates this year's 8th edition. Get ready to explore fifty sculptures crafted by internationally renowned artists and Dutch talents, all exhibited on Apollolaan and Minervalaan in architect Berlage's Plan-Zuid. Would you like to know more about this project? Join one of the guided tours every Saturday and Sunday at 13:00. They will offer you a curated journey through this artistic wonderland.
Pluk de Nacht
Prepare for an extraordinary summer experience as Pluk de Nacht takes centre stage in Amsterdam. It presents exclusive, unreleased films amidst the enchanting backdrop of Amsterdam's summer nights. This awe-inspiring festival comes to life thanks to a passionate army of dedicated volunteers, making it a true labour of love. From Wednesday 23 August until 2 September you can find them at the Stenen Hoofd.