Blog
4x light-flooded city centre meeting locations
01 Jul 2022 | Business
In the summer when it feels like everyone is out holidaying, a light and inspiring meeting venue is one way to ensure that all your delegates are happy! With our fabulous meeting rooms in the heart of cities throughout the Netherlands, you can be guaranteed that your meeting space won't stifle your inspiration.
1. The Garden Room of The Manor Amsterdam
Did you know, before this beautiful building at Linnaeustraat became home to our 4-star superior hotel The Manor Amsterdam, it previously existed as a civilian hospital and district office. Back then, The Garden Room was the designated space for weddings, and although it is still possible to hold a wedding in this room, it is more often used as a meeting room. And, what a meeting room it is! With the gorgeous courtyard view, we feel confident that your meetings will be packed full of inspiration and creativity! As an extra bonus, you can enjoy a post-meeting drink or dinner on the terrace of pop-up restaurant, A Beautiful Mess.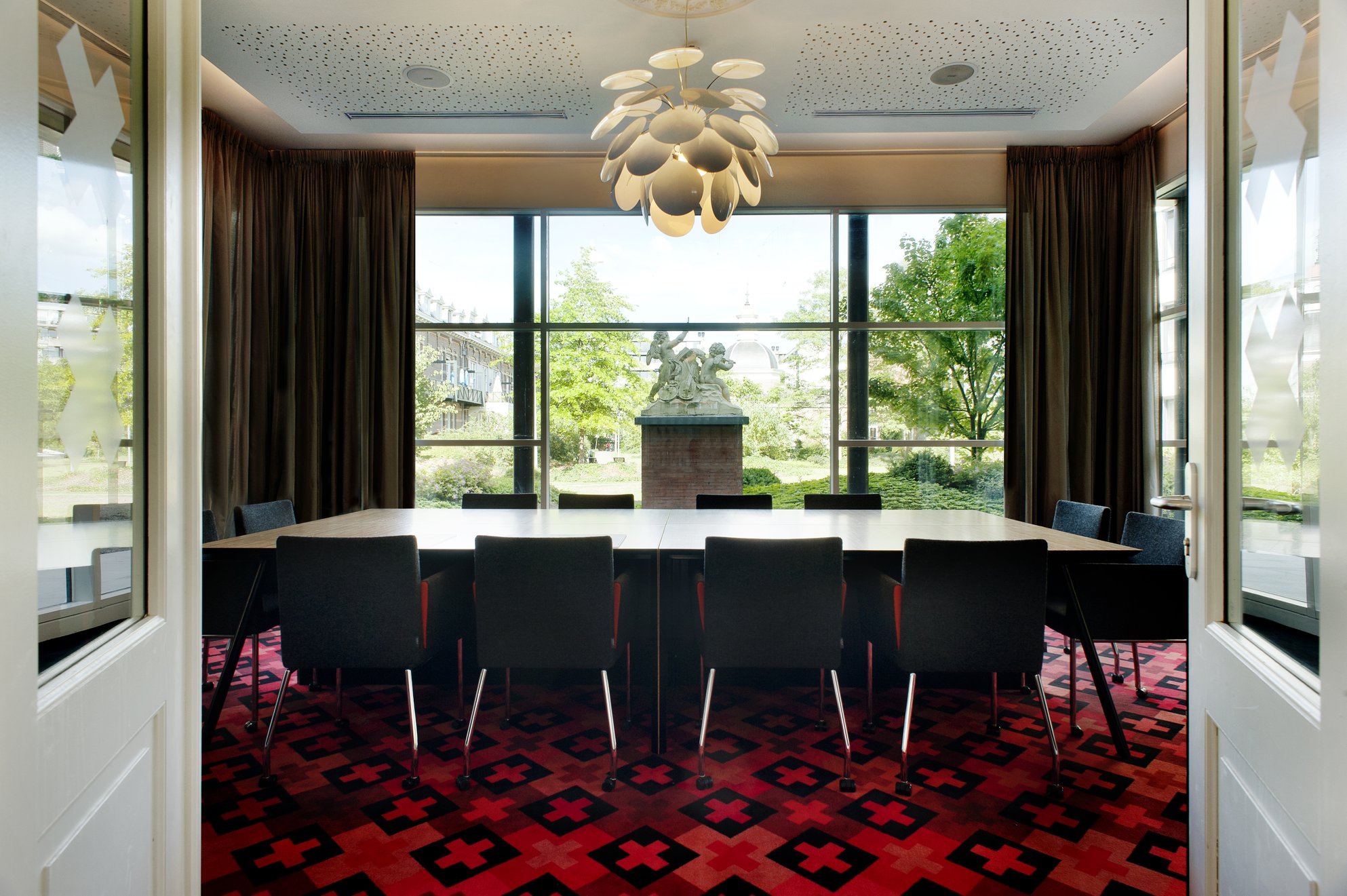 3. The Purple Red Meeting Lounge of Designhotel Maastricht
We think event spaces should be cheerful and uplifting and the colour purple really comes to life in Purple Red – our fabulous meeting lounge in the Designhotel Maastricht. It is no coincidence that purple can inspire creativity and encourage imagination. As a bonus, after your meeting or training session, you can easily hop over to the best terraces in Wyck.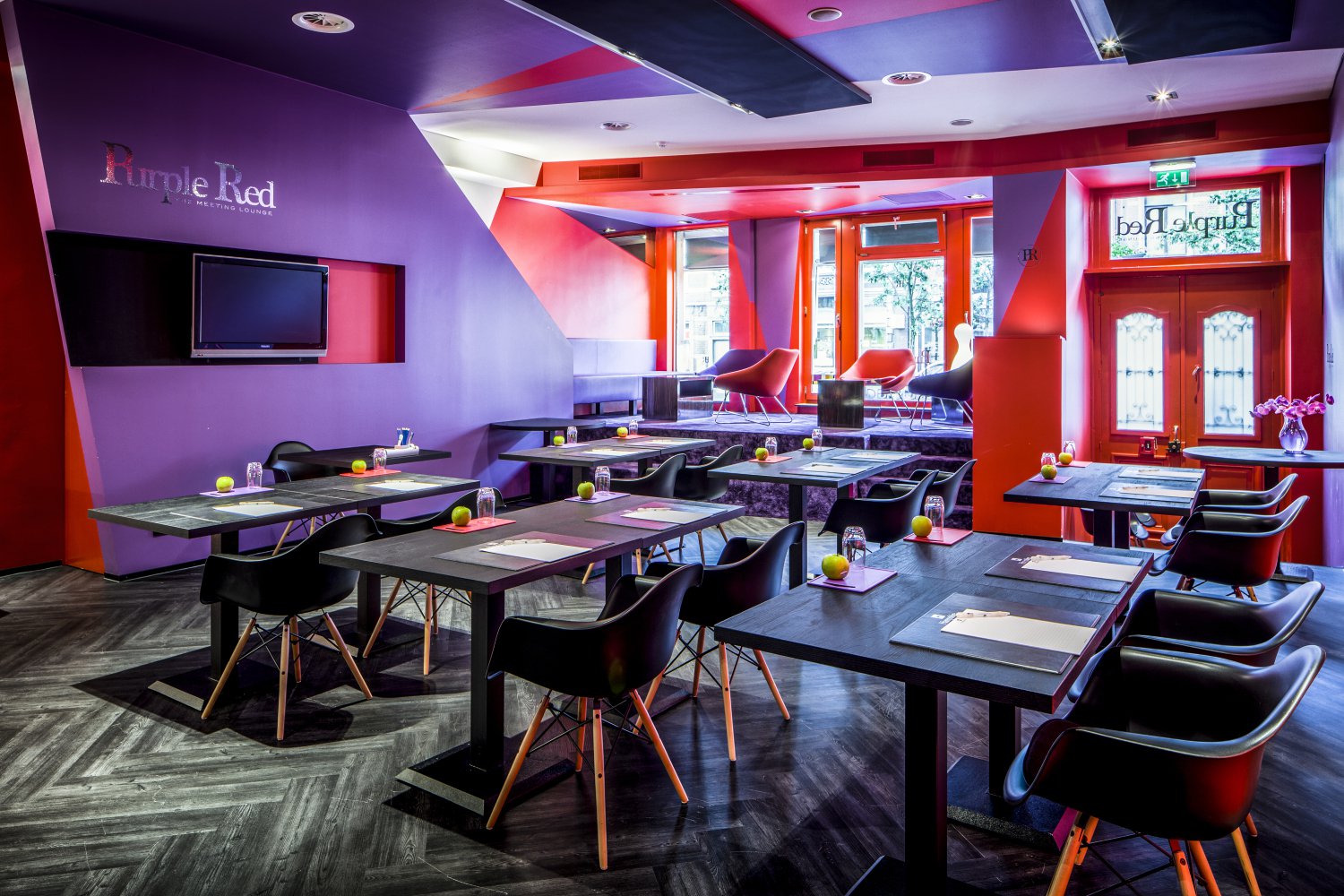 4. Vijverberg room of Babylon Hotel Den Haag
With floor to ceiling windows, the Vijverberg room of Babylon Hotel Den Haag not only offers an abundance of light and a spectacular view on the city skyline, but also boasts stylish decor and great facilities (just like all the other meeting rooms at the hotel, by the way). You can enjoy a delicious lunch, drink with nibbles or dinner at the hotel's restaurant, The Living Room, cooked according to the Dutch Cuisine principles, as well as a wonderful, relaxing view onto the Haagse Bos forest.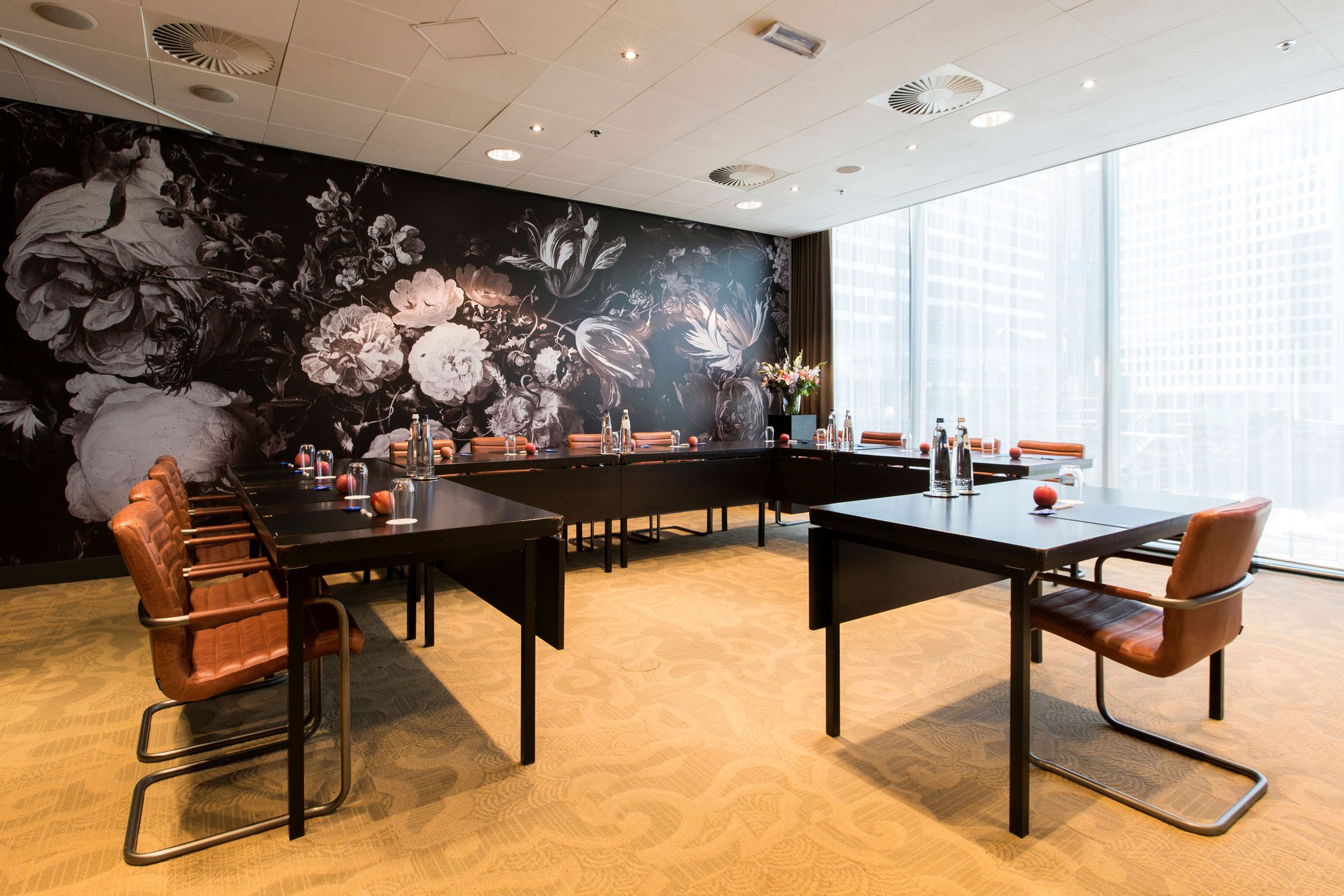 Want to discover more inspiring meeting locations?
Eden Hotels offers many more meeting locations in the city centres of the Netherlands. From Leeuwarden to Maastricht, discover them all!